World Bank representatives and government during works inspection in Kasese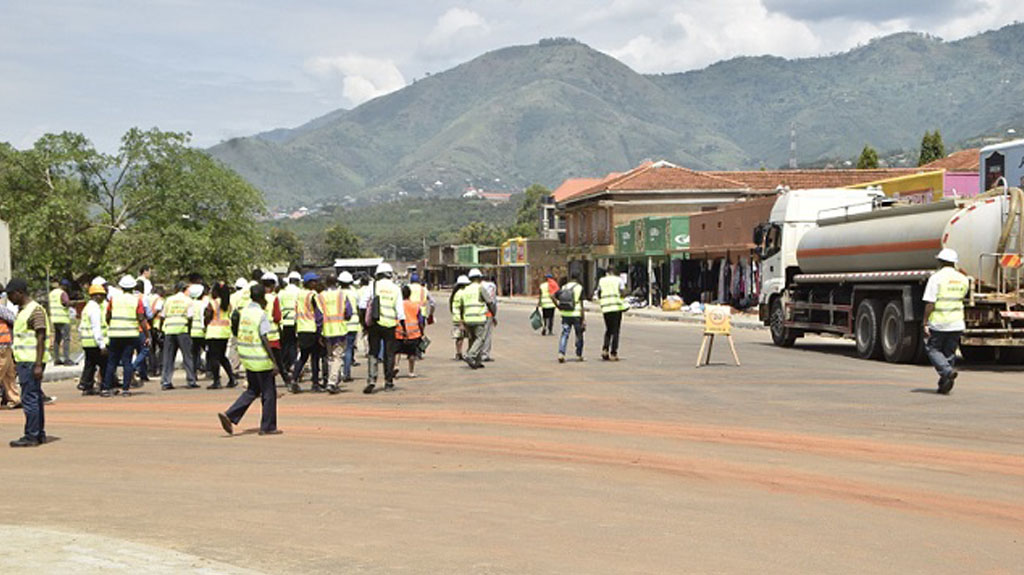 About 5.64 KM of roads are being worked on in the municipality under the USMID program contracted by China Railways 18 and Techno 3. Stephen John Ajalu, Senior Urban Specialist from the World Bank told URN that if there was no timely monitoring and supervision from the local leaders on the ground shoddy work could have manifested as is the case in some other places they have visited.
He said they have been impressed by the drainage systems that have been put in place to meet the heavy volumes of water but observed the need for the municipality to develop a strong water master management plan.